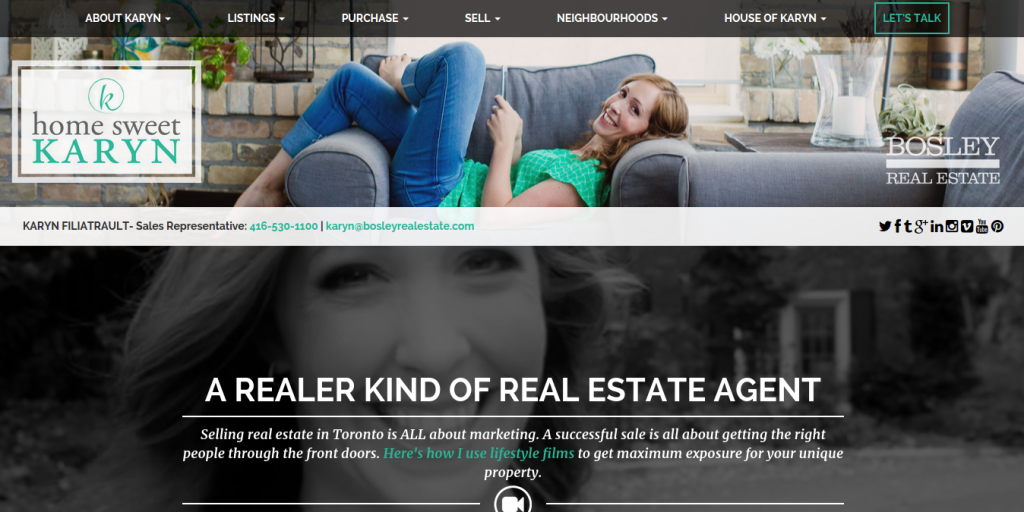 The latest project completed with artifakt Digital! Karyn Filiatrault is a real estate agent in Toronto and has a ton of great videos that she wanted to showcase on her website.
For this we built a custom post type that allowed her to input the iframe and a featured image. When the user clicks on the image it opens the video in a lightbox. Since there is really no need for the videos to have their own landing page, everything works directly from the query.
I debating on using ajax to load the video on click but to be honest we are only loading 3-4 videos on a page so I didn't feel like it was required. Maybe if we end up showing a large archive with 10+ videos I'll reconsider (with wp-ajax this won't be a very difficult improvement).
Anyways have a look at Karyn's new site over at http://www.homesweetkaryn.com/