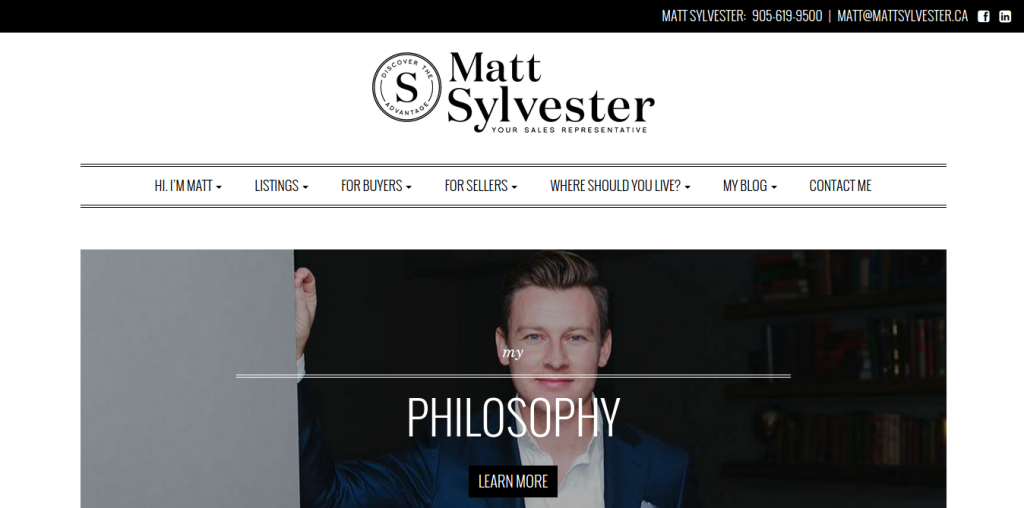 We've been so busy at artifakt Digital that I haven't been updating my list of work.
Here is one of the most recent projects we completed. Matt Sylvester is a real estate agent in the Durham region of Ontario. We created a clean, minimalist website to match his new branding.
We didn't have to create anything ground breaking here but I did have some fun with CSS borders and background-images.
Nothing quite enough to write a tutorial on but if you see something that has you wondering "how'd they do that" open up inspector and have a peek, I bet you'll be surprised in it's simplicity.
Checkout Matt's new site at http://www.mattsylvester.ca/